Flavors
All of our ice cream flavors are homemade with the finest ingredients.
There is nothing better on a summer day!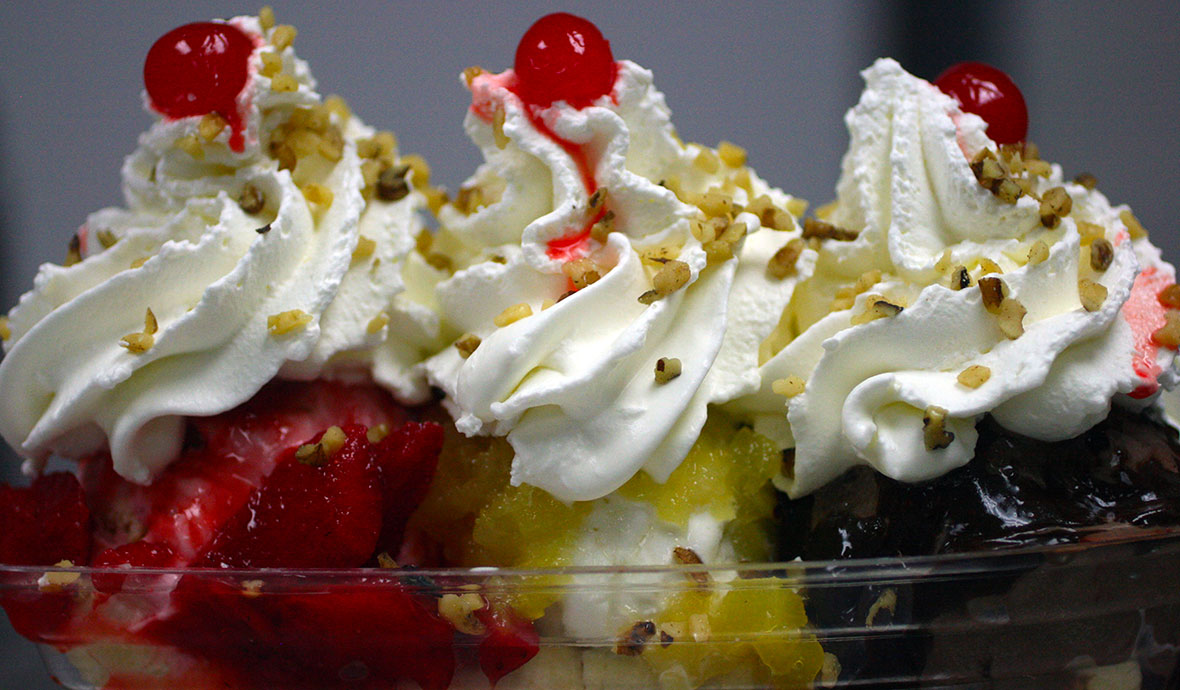 Flavors
Apple Crisp
Kahlua Chip
Banana
Black Raspberry
Blueberry Pie
Butter Crunch
Butter Pecan
Cherry Chocolate Chunk
Chocolate
Chocolate Chip
Chocolate Chip Cookie Dough
Chocolate Mint
Chocolate Walnut
Coconut
Coconut Almond Chip
Coffee
Coffee Chip
Coffee Oreo
Cranberry Bog®
Double Chocolate
Fudge Ripple
Grapenut
Maple Walnut
Mint Chip
Mocha Peanut Butter
Orange Pineapple
Oreo
Peanut Butter Oreo
Pistachio
Rum Raisin
Strawberry
Vanilla
Sugar Free
Sugar Free Coffee
Sugar Free Maple Walnut
Dairy Free / Vegan
Black Raspberry Oreo
Mocha Chip
Sherbet
Frozen Yogurt
Black Raspberry Chip
Chocolate Almond
Coffee made with Heath® Toffee Bar
Strawberry Cheesecake
Ice Cream Creations
Ice Cream Cones
Sundaes
Strawberry Shortcake Sundaes
Brownie Hot Fudge Sundaes
Peanut Butter Cup Sundaes
Banana Splits
Hand Packed Pints & Quarts
Homemade Waffle Cones
Homemade Chocolate Dipped Waffle Cones
Frappes
Malts
Root Beer Floats
Black Cows
Creamsicle Frappes
Sherbert Freezes
Ice Cream Sodas
Visit us at one of our three locations!